Testimonials
We live in a world where we tend to look to other people for confirmation. Below you will find extensive samples of testimonials that have been given in response to Bergmann's services over the years. The testimonials should give you a fair insight into his character and abilities.
---
Meditation Workshops
"Since taking Gudjon's workshop three months ago, I'm experiencing definite benefits that I believe are the result of this new effort toward a meditation practice. When I've had similar teachings in years past, they were in the context of particular spiritual paths with complicated philosophies and exclusive belief systems that gradually seemed to overshadow what I valued about the meditation aspect. Gudjon's approach is clear of dogma and codes of behavior. In essence, he describes how to establish the very basic conditions for yourself that will invite a more peaceful state of being. Gudjon is also easy to talk to and easy to understand. About a month after the workshop he offered some one-on-one time and a chance to clarify some of the questions that have come up, which was helpful. One of my goals in meditation is to guard against mental and emotional clutter. When I sit still, my mind is like a manic terrier digging shallow holes all over the yard. Now the holes are getting deeper, more interesting and productive. New ideas and insights arise. Sometimes there's no digging and no dog … some moments of peace when time seems to stop. The rest of the day seems to go more smoothly, with less anxiety and fewer wasted hours."

Martha McKenzie
Driftwood
"I have been learning all I could about mindfulness and meditation, but had no idea how to implement it. This workshop provided me with not only a starting point, but also made it more simple and understandable. The exercises allowed me a taste of what is to come from practicing the path to meditation. Thanks for the class. I am all about Baby Steps!"

​Jennifer Macchiaverna
LCDC
"​I so enjoyed the presentation, because there was a valuable balance of education, research, personal experience and engaging us in the practice. Gudjon was personable and definitely experienced. It was energizing to hear him talk about meditation."

​Alex
LMSW
"Working with Gudjon has been a delight to partner with in our meditation workshops. His professionalism, depth of knowledge of meditation and stress management is impressive. He customizes the workshops and material to best serve our attendees who really enjoyed his step by step method of teaching followed by practicing the skill. We have had great success and positive testimonials from our attendees. We look forward to collaborating with him on future events at Sage Recovery & Wellness Center."

Sapna Aggarwal
Sage Recovery & Wellness Center
---
Yoga
"I have been a part of a private group yoga session with Gudjon for a couple years and have not only come a long way in my personal practice, but I feel that my core strength and flexibility have increased as well. I highly recommend scheduling your regular sessions while you can get on his schedule. Gudjon is a wonderful and patient instructor and I've enjoyed working with him and getting to know him over the years."

Jody Delgado
Client of Private Yoga Sessions in Kyle, Buda, and San Marcos
"Gudjon has taught yoga, meditation, and lectured on yoga philosophy for the Living Yoga Teacher Training Program and for the Texas Yoga Retreat and always gets outstanding feedback from our participants. I highly recommend him as an asana teacher, and so much more. Namaste."
Charles MacInerney
Living Yoga Program and Expanding Paradigms
"Gudjon Bergmann taught yoga classes at Mind Body Yoga for almost a year. He has a strong depth of knowledge in yoga and is a skilled teacher. Having owned a yoga studio for over 5 years, Gudjon generously shared his experiences and is a great resource to Mind Body Yoga. Gudjon put together and taught one of our Beginner's Series for new students, which was a great success. I highly recommend Gudjon as a yoga teacher."
Jennifer Fairbank
Mind Body Yoga Austin
"Gudjon Bergmann is a skilled educator, scholar, writer and lecturer. It is the result of his relentless search and dedication for truth during his entire life. He has fundamental qualities required for the search. He has intense desire for learning, dedication, enthusiasm, questioning, exploring and making sacrifices for the truth. He is well read in Western philosophy and psychology and has explored Eastern mysticism in a scientific way. He has traveled extensively to reach the real source of wisdom by meeting original revolutionary masters. He has blended Eastern and Western philosophies in a concise and practical way.
Gudjon has studied with me personally since 1998. He has visited me frequently and I have stayed with his family during our teacher training sessions in Iceland. These encounters have given him the depth and understanding of the practical application of yoga in daily life. We have communicated constantly over the years. He has asked sincere questions, which is required for exploration of truth, and has deep humility to receive the wisdom."
Yogi Shanti Desai
Yoga Master
"The yoga teacher training with Gudjon was one of the best investments of my life. Gudjon is well read, self-confident, well-organized and light hearted. He delivers his teachings with great zeal and enthusiasm."

Anna Leif Elidottir
Artist
"I attended the yoga teacher training with Gudjon Bergmann and learned more than I ever expected. Not only did we learn about yoga positions, but also delved deep into the area of self-exploration and learned how to increase our self-confidence, humility and spiritual well-being. Gudjon is an excellent teacher, and to me, he is the wisest man I have ever met. Thank you Gudjon."

Harpa Finnsdottir
Physical Education Teacher
"Gudjon is exceptional. He is a warm and good-natured character. As a yoga instructor, he is the best I have encountered. Over the past 40-50 years I have practiced yoga, but the yoga classes with Gudjon are sacred moments for both the mind and body. Only he can guide me to a state where I can exclude everything and everyone else and focus on the here and now."
Steinunn Mariusdottir
(practiced with GB for 4 years)
"The yoga teacher training with Gudjon Bergmann offered me a unique experience. It was extremely well organized and enjoyable on all levels. Yoga was examined from all sides. Gudjon has a unique way of bringing the material to life and engaging his students. We delved into a variety of yoga practices, got a good understanding of human anatomy, and were deeply engaged in teaching techniques. My time and money was well spent. I am not only a yoga teacher now, but a better person, thanks to this training."
Soley Ragnarsdottir
Artist
---
Writing Workshops and Book Coaching
"I chose Gudjon because of his vast experience in writing books (18 at the time), his background in presenting his works, and his open "can do" nature. I was not disappointed. Gudjon helped me set realistic goals by patiently taking me through the process. I wholeheartedly recommend Gudjon Bergmann for his knowledgeable "end to end" book process instruction to anyone who is writing a book or considering writing a book. I would have been lost without his help..."

Marc Miller
Career Pivot
"I spent the past two years writing my first book/memoir. When I was done, I turned to Gudjon Bergmann to see if he could help me carry things to a point of publishing. I chose Gudjon because of his vast experience in writing books (18 at the time), his background in presenting his works, and his open "can do" nature. I was not disappointed. Gudjon helped me set realistic goals by patiently taking me through the process. He was also very fair and reasonable in relation to the cost. Gudjon made the process easy and enjoyable. His background in motivation was especially beneficial in terms of keeping me feeling good about what I had worked so hard to accomplish. I wholeheartedly recommend Gudjon Bergmann for his knowledgeable "end to end" book process instruction to anyone who is writing a book or considering writing a book. I would have been lost without his help..."
John Davidson
​Author of Driven with Heart: From Challenging Childhood to Debt Free Millionaire
"Gudjon has taken so much fear out writing for me, which no one else has been able to do. I loved the process he taught which can be used no matter what you are writing. For the first time words just flowed effortlessly. Gudjon is also a wealth of information in so many areas…resources, websites, design, publishing tips, etc."
Marcia Clark
Certified Professional Life Coach
"The system presented was so different than anything I have ever heard... and best of all it works!
I love the model of "sharpening the ax 4 hours and spending 2 cutting down the tree".
I saw how in the past I just hopped right into writing and got sidetracked.
The information was invaluable and I feel like is part of my continued success."

Jan Goss
CEO and Founder of Civility Consulting
---
Speaking & Stress Management
"Mr. Bergmann's approach sheds new light on the business culture and highlights points that are relevant to all of us. His approach is fresh; he is sincere in his narrative, gets through to just about everyone and manages to turn ideas into actions that anyone can use in their own way. Our plan is to use his methods while planning our new corporate strategy."

​Ingibjorg Thors
Director of Human Resources for Intrum Justitia in Iceland
"Gudjons seminar is positive, propellant and constructive. Enlightening truth."

Jon Arni Bragason
​VP Solutions & Services, Caldris Inc.
www.gudjonbergmann.com
​© Gudjon Bergmann
All rights reserved
Powered by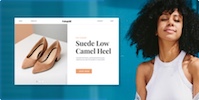 Create your own unique website with customizable templates.